"It's amazing to see the church loving and caring for this community during times like these."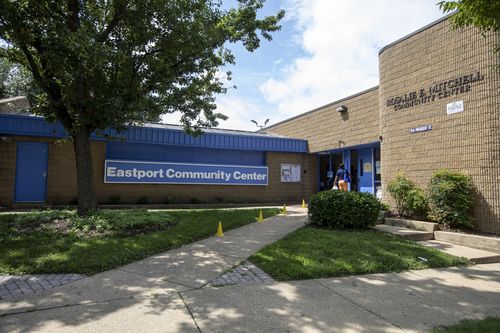 EASTPORT COMMUNITY CENTER - SNACKS FOR KIDS
Our friends in Eastport are in need of snacks for the children at the community center. They receive most of their meals at the Community Center and supplies are low.

We desire to provide snacks drop-off on Mondays at 10 a.m. as well as a food bags one Friday a month. This will nourish the kids through the weekend!
All summer long we will be partnering with Hope for All who serve many in crisis all over AACO. Come be a part of the good work that is happening by joining one of our three Saturday serve teams that will be serving each month this summer! There are two ways you can serve: join a volunteer team and/or donate items during our drive.
Prior to serving there will be a scheduled zoom meeting to go over all logistics. If you have any questions, please feel free to reach out to
alex.williams@bayareacc.org
Dates: June 12, July 24, August 21
Times: 8:45 a.m. - 12:00 p.m.
Location: Hope For All, Glen Burnie
Backpacks for Kids is back! Every year we partner with the Walk the Walk Foundation to provide much needed school supplies to underprivileged children in Anne Arundel County. Our backpacks will be going directly to the International Welcome Center in Annapolis and the Eastport Terrace and Robinwood communities in Annapolis, and this year we have a goal of blessing 300 kids. Come out on Sunday, August 22 and 29 at the Annapolis campus patio, bring $30 dollars (cash, check, card), and pack a backpack with us!
THE ANNAPOLIS PREGNANCY CLINIC - WALK AND RUN FOR LIFE 5K
Join the Bay Area team on Saturday, September 18 to support one of our longtime partners, the Annapolis Pregnancy Clinic. This is a fun, family-friendly event to raise money for the Pregnancy Clinic Ministry to support, strengthen, and share the love of Jesus with women and families facing unexpected pregnancies, giving them the hope they need to choose Life. Sign up at the link below!